Grassington-based PR and marketing woman, Jane Ellison-Bates, has been shortlisted in the national Forward Ladies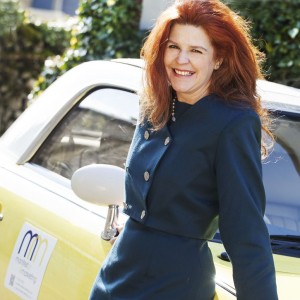 Women in Business awards for 2015.
Sponsored by HSBC, the annual awards for entrepreneurial female business leaders from start-ups to multi-million pound organisations, are in their sixth year.  Forward Ladies Managing Director, Griselda Togobo said of the closely contested applications:
"The calibre of entries has been increasing year on year, but this year we have a number of outstanding entries."
Jane Ellison-Bates has been providing PR and marketing consultancy for SMEs in the Yorkshire region since 2000 as well as playing an active role in business networking and delivering training through Airedale Enterprise Services.  On hearing that she has been shortlisted for the category SME Business of the Year (less than 10 employees), Jane commented:
"When I was invited to apply I did so mostly because I always encourage clients to enter for relevant awards, so I thought I should probably try to lead by example!  Despite having helped with drafting successful applications for a few clients I didn't for one minute expect to be recognised myself, so I'm delighted to be shortlisted."
One winner will be chosen for each of the eleven award categories by the panel of independent judges, and the outstanding business woman for the region will be chosen from these at a glittering awards luncheon hosted by ITV News presenter Charlene White at The Crowne Plaza in Newcastle on 29 September. Winners from Yorkshire and the North East will then meet the judges live on 4 November with the national winners announced at the final on 20 November at the Queens Hotel in Leeds.
This year's Women in Business judging panel is made up of leading business personalities and entrepreneurs including Karen Boswell, the managing director of Hitachi Rail Europe, Ajaz Ahmed, the founder of Freeserve and Debra White, the Regional Director of Small Businesses at HSBC.
Karen Boswell said judging was a difficult process:
"The standard of entries was outstanding which made selecting the shortlist extremely difficult. This is a testament to the high quality of our female business leaders across Yorkshire who are helping the region's economy grow.
Manifest Marketing Ltd., 18 Chapel Street, Skipton, BD23 5BE.  t: 01756 751975 e: jane@manifestmarketing.co.uk  w: www.manifestmarketing.co.uk