"I'm surprised by how many people seem to have seen the article  and said to me "I didn't know you did that"
Jon Leach,
Savage Crangle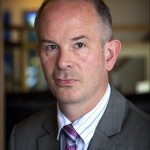 "I have just used Jane to great effect and I am delighted with the results. Manifest Marketing rewrote my material to make it publisher attractive and managed to get the article published in a variety of publications, which exceeded my expectations . I would happily recommend Jane and her team."
Roger Kuhlmann,
Storrs Wealth Planning
What does 'PR' mean?
PR means Public Relations – how your company is perceived by the public, in the marketplace of your own business sector and your geographical location.
Why do I need PR?
Your company needs good Public Relations to constantly remind your potential client and supplier base that you exist and that you are a reputable and successful company.
How does PR work?
Most commonly an editorial message – a press release or an article – is disseminated to your local and/or market sector media. Coverage can take the form of magazine or newspaper editorial, broadcast airtime on radio or television, or on the worldwide web. Other PR activity might include publicity 'stunts'. These are designed to attract the attention of the media, involving celebrities in your activity, helping a charity or other aspects of marketing covered elsewhere in our Services menu, such as
sponsorship
.
What might I get PR coverage for?
Any interesting development – it might be about a new product or service, a new member of staff, an opening, a project undertaken with another business, or perhaps a local human interest story.  We may be able to help to present you as an expert at what you do and offer comment on new developments affecting your industry.
How can Manifest help me get good PR?
As skilled writers, we are able to present a press release or article in a format engineered to suit the appropriate media. Press releases written and distributed in a preferred style will be more likely to be used by journalists and editors than something you may produce yourself. Our extensive and constantly updated distribution list of sixty thousand national, regional and specialist business sector contacts ensures your story lands on the right desk. Every day we get several enquiries from journalists wanting information and images for particular stories. We are able to respond promptly with relevant information about your business just when they need it.